A Cup Of Matcha 8
published on
There's a thin line between research and procrastination. Or maybe a big grey area. Anyway, erm, lots of links this week.
First, identity management:
Amazon is open-sourcing its Cedar ACL policy language. There are already existing, well established alternatives (Permify and Ory spring to mind) but Amazon's market dominance and use of Cedar for its own services make this A Big Deal - knowing how to use Cedar is going to be a key skill for cloud engineers. It's also rather impressive.
I'm considering starting my own Awesome list on IAM tech (skewed towards federation and HE)
I almost used Crystal for something useful last week but it lacked a library ("shard") to do something I can't write myself. This is a shame - it looks like a great language and the standard library looks very good - it even has good XML support built in. But sadly not XMLSec.
The microservices vs monoliths debate continues. I actually tend to write backend services that are neither microservices or monoliths, just old fashioned middleware services.
I am looking for a static website builder, and Bridgetown looks good:
Various other tech links from last week:
Finally a few odder things
Tagged: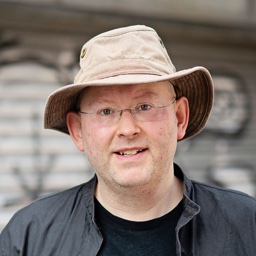 Pete Birkinshaw